'Blade Runner 2049': Review
|
Blade Runner 2049 is one of the most anticipated films of the year. The film is a sequel to Blade Runner by Ridley Scott in 1982 that tells about Los Angeles in 2019 where the synthetic man known as a replica made Tyrell Corporation to work in the earth's colony.
This first film starring Harrison Ford as Rick Deckard, a Los Angeles policeman who is reluctant to accept the task of hunting down a group of replicas led by Roy Batty who returned to Earth. While conducting an investigation, Deckard meets Rachael (Sean Young), a forward replica who makes him ask for his mission.
Like its title, Blade Runner 2049 set in Los Angeles that year. In that year, the earth has just experienced a blackout. Tyrell Corporation went bankrupt and the replicas were destroyed and stopped manufactured. But, a company called Wallace Corporation then took over and created a more advanced and compliant replica. They are tasked with hunting down the replicas of Tyrell's remaining production.
One of Wallace's productions is the KD6-3.7 detective played by Ryan Gosling. He was assigned to hunt down the old replica and "retire". One of the targets is Sapper Morton (Dave Bautista). After paralyzing Morton, K instead finds another item in Morton's house which then opens up a new investigation.
He found a chest containing bones that turned out to be Rachael's (Sean Young's) bone. From the investigation, K knew that before he died, Rachael had given birth to a child who allegedly related to Deckard (Harrison Ford).
The investigation led K to find Deckard to find answers to questions and also to find where the child was. But his investigation drew the attention of Wallace Corporation boss, Niander Wallace (Jared Leto), who sent his envoy, Luv (Sylvia Hoeks) to first get the target before K found it.
When doing the investigation, K is often hit by his memories in childhood. One of them is a wooden horse statue that he had as a child and lived in an orphanage. Under the statue of the horse was the same date as the date on the dead tree in Morton's house.
K was convinced that he was the son of Rachael and Deckard. His conviction became increasingly after he met Dr Ana Stelline (Carla Juri), who was able to read the memory and give memory to the replicas. As a refuge, his boss, Lieutenant Joshi (Robin Wright), suspended him. Despite being suspended, K continues to search for Deckard and eventually finds the man living in Las Vegas abandoned by his inhabitants for radiation.
Blade Runner 2049 tells of what happened after the events at Blade Runner. But, even if you've never seen a movie produced in 1982, this sequel will clearly provide the background of the story. So, you will not be confused.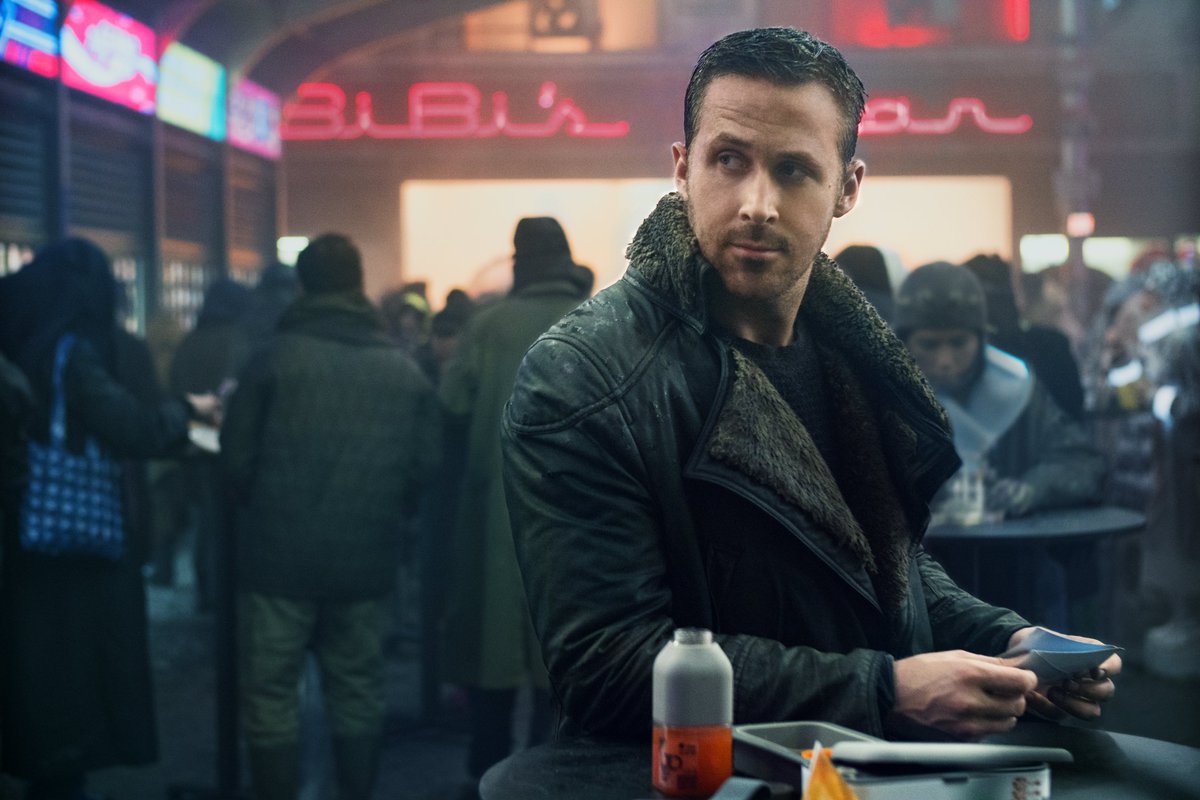 The director of Blade Runner 2049, Denis Villeneuve, is very good at sewing the film's narrative. So, although the duration is quite long, ie 2 hours 43 minutes, the film is not boring. In fact, the story was very good to follow because it is not complicated although spelled out not a light story.
Villeneuve also seems to make this film by raising a story that is almost the same in the original movie. Only, he gives a touch that makes the story of this movie better and interesting to follow.
Not only that, this movie twist plot will make you fall asleep. You would not have guessed what happened at the end of the film, especially on K's fate and his relationship with Deckard. Cinematography of this film is thumbs up. Throughout this movie, you will be treated to views of the future of Los Angeles City that you may not be able to imagine. The city is always hit by rain, storms and even snow. Meanwhile, San Diego turned into a rubble-ravaged city of rubble and buildings. The dark and dark shades of this film are highly illustrated by the setting of these places.
Watch the trailer below and catch it in theaters October 6.